Why You Need This OEM Dash Cam?
Plug and Play
FITCAMX dash cam has brand-new methods for power (the room lamp/the moon roof/Adaptive Cruise Control/Rain sensor, etc.) with hidden wiring and easy installation with the method of plug to plug. No need to remove A-pillar and connect the car fuse box and the cigarette lighter.

OEM Look
The dedicated shape of the FITCAMX dash camera is a special shell tailored for your car.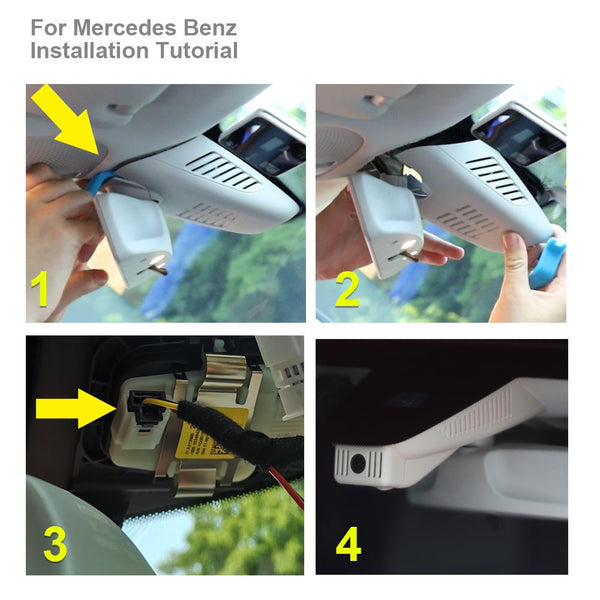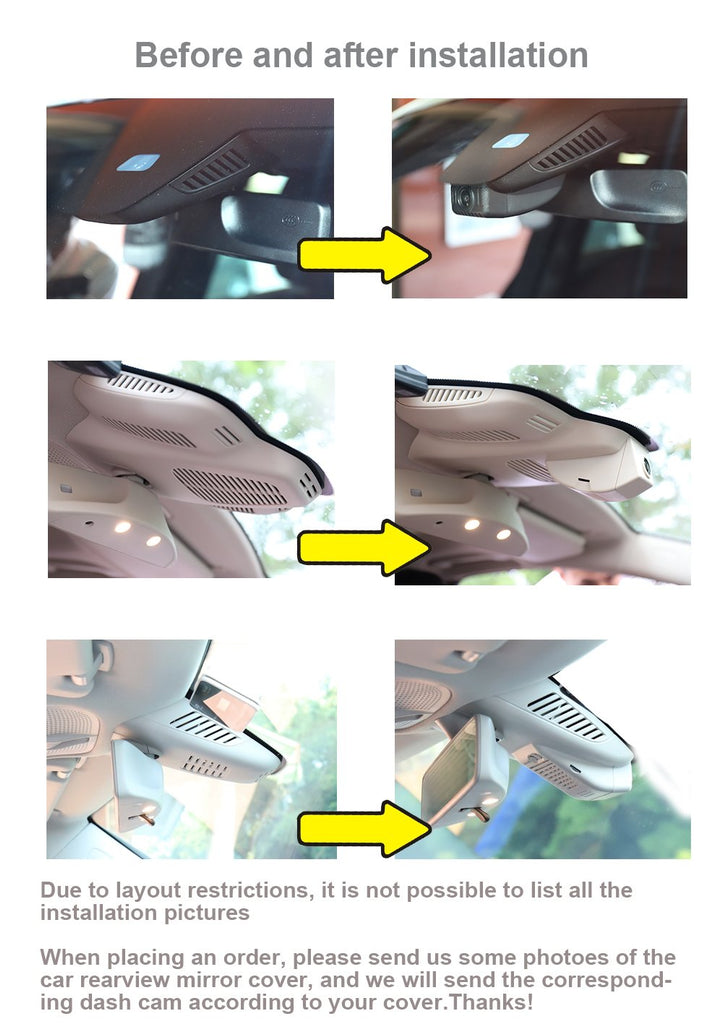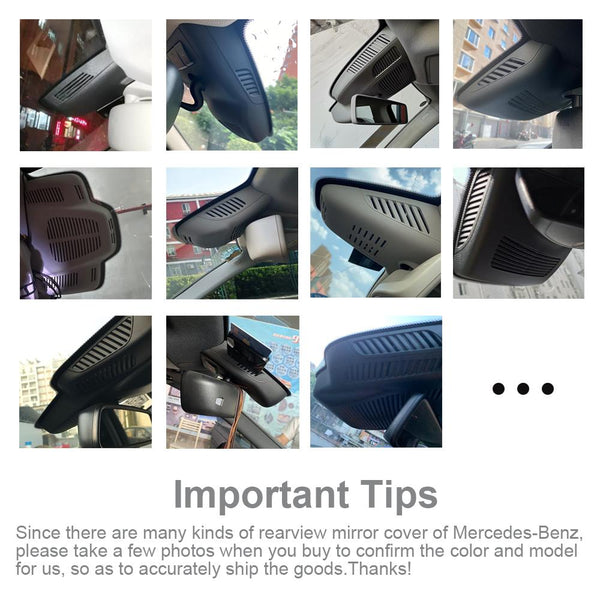 With Built-in WiFi
Using phone APP to connect the WiFi of FITCAMX dash cam for downloading videos and sharing them to your social media. Downloading videos is no need for mobile data traffic. (support in Android & IOS)

f/1.6 Big Aperture & NIR Night Vision
f/1.6 aperture lens is better than f/2.0 aperture lens in color accuracy and clarity under high light and low light conditions.With DOL-HDR technology and NIR night vision function, it can automatically balance exposure to present brilliant colors no matter day or night. Meet the night monitoring requirements.
Heat Resistance and Cold Resistance
FITCAMX dash cam withstand extreme temperatures range from -4 to 176°F. It could prevent the risks of overheating and ensure the life duration as well as the reliability of the dash camera.

G-Sensor & Lock
G-Sensor can automatically detect sudden collisions during driving, and immediately save the relevant lens video to the file to prevent overwriting, thereby protecting your video evidence.
Loop Recording
Auto overwrite the oldest videos with the newest when card reaches capacity.
( Support 128GB SD card Max.)
When the car starts, the driving recorder will automatically turn on. When the car is locked, the driving recorder will automatically turn off.
SPECS
| Type | 4K Single Front Cam |
| --- | --- |
| CPU | Novatek 96670 |
| Front Resolution | 2160P (4K) |
| Video Fixel | 8MP |
| Wide Angle | 170° |
| Maximum Aperture | f/1.6 |
| WiFi | 2.4Ghz |
| Video Code | 128GB |
| Mobile APP | Apple iOS & Android |
| Front Cam Installation | No Wiring |
| Parking Mode | No |
| Loop Recording | Yes |
| Driving Collision Sensing | Yes |
Rear cam description:
1. Rear cam installation video: 

2. The rear camera is connected from the front cam and doesn't need to be connected to the power supply separately.
3. It is recommended to install the rear cam on the rear windshield and fix it with screws or 3M glue, but because the light transmittance of the rear windshield is not very good, it will affect the clarity of the picture.
4.4K Dual Cam Video footge download, it is recommended to use a computer to download and watch the video: Download Here
Our shipping policy varies by brand. Please refer to the shipping information in each product listing for more details.